From The Rotary Club of Dearborn Heights
Thank you all who participated in the 8th Clay Ryan Annual Memorial Golf Tournament for
Suicide Prevention/Awareness.
We hope you will join us next year
to continue our mission.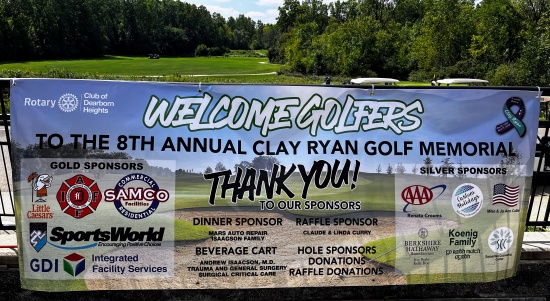 Check our speaker listing on the right side
for the most current meeting info.


Visit one of our Little Free Libraries


\/ \/ \/ \/ \/ \/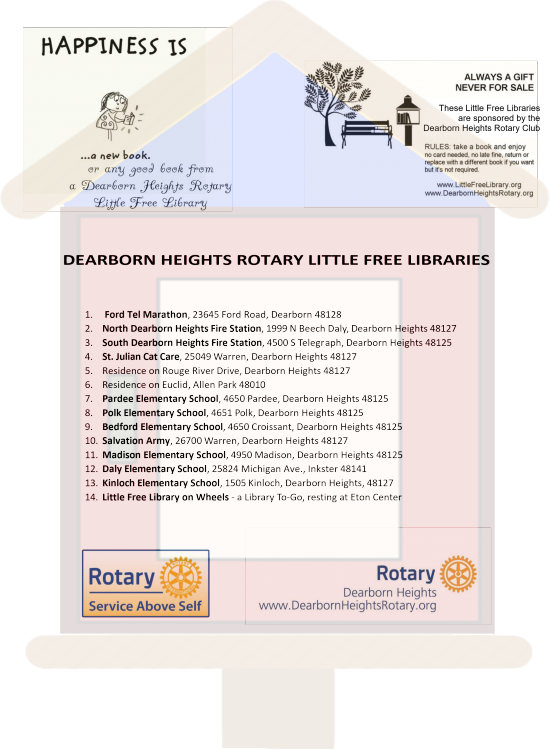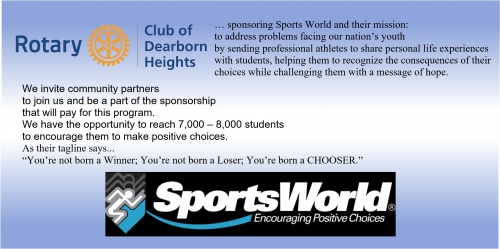 ________________________________________________________________________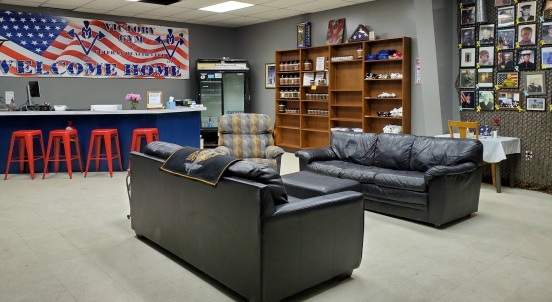 September 11 was an appropriate day to honor our
Veteran's and First Responders
with a new project using proceeds from our Annual Clay Ryan Memorial Golf Outing. A $3,000 grant was given to Victory Gym VHC to build The Clay Ryan Memorial Refreshment Station to enhance their current renovations.
We are overwhelmed by the show of support for the DH Rotary Clay Ryan Memorial Scholarship Golf Outing this year. The Rotary Club of Dearborn Heights with the tremendous efforts of with entire Patrick Koenig Family will be able do do so much with our continued and new projects in the name of Clay Ryan towards suicide awareness / prevention. #YouMatter, you truly do. Special gratitude to GOLD sponsor Go2Guy Property Management LLC and our three SILVER sponsors Renata P Crooms, AAA of Dearborn Heights, Sports World, INC. and HYPE Athletics. Also a huge thanks to our Hole In One sponsor, Snethkamp Chrysler Dodge Jeep Ram. Huge thanks to former Lions Defense Quarterback, Andre Fluellen for spending the day with us to help promote our message.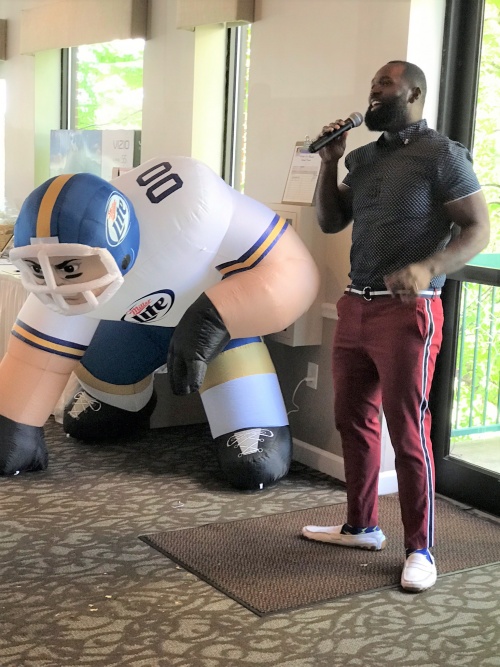 Serving our community since 1964.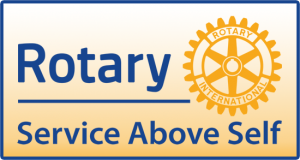 Mayor Dan Paletko declared October 24th
World Polio Day in Dearborn Heights, MI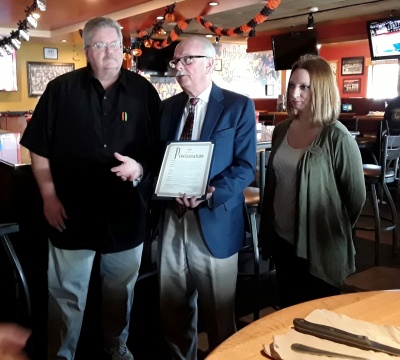 What's that line? If you build it they will come? Well we built bookcases and the children came to get them at our Annual Bookcase and Books for Kids Project Lunch. #peopleofaction That's Rotary!
The Rotary Club of Dearborn Heights hosted a public event at Roasting Plant Coffee for World Polio Day. Mayor Dan Paletko stopped by to present a proclamation to club president, Wendy Fichter declaring October 24th. World Polio Day in Dearborn Heights.
THANK YOU to all the runners, walkers, volunteers, sponsors and donors who helped make this event happen so The Rotary Club of Dearborn Heights can continue to give back to the community with our many projects like Little Free Libraries, Bike Safety Rodeo, Bookcase & Books for Kids, Scholarships and so much more.
Race results can be found with this link:
http://rftiming.racetecresults.com/results.aspx?CId=16365&RId=4114
Find Love To Run photos, video and to keep current with our Rotary events follow The Dearborn Heights Rotary Club on Facebook at https://www.facebook.com/dhrotary/ Mark your calendar for our next annual event,
A Surf & Turf Dinner themed Polynesian Paradise on Saturday, April 14, 2018.
Check out our latest Little Free Library dedication here \/


Mayor Paletko dedicated
The Rotary Club of Dearborn Heights
Peace Pole to the
Dearborn Heights City Hall
and the
Dearborn Heights, Michigan
residents on June 21, 2017.
*A
Peace Pole is a hand-crafted monument that displays the message and prayer "May Peace Prevail on Earth" on each of its four sides, in different languages: English, Polish, Arabic, Spanish and also Braille. There are tens of thousands of Peace Poles in 180 countries all over the world dedicated as monuments to peace.
Promoting Peace is one of the six major areas of focus for Rotary members.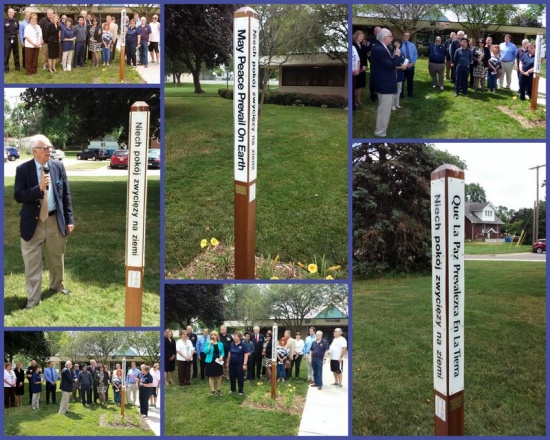 Area Children came out for a fun time to learn bike safety, receive a free bike helmet, Child ID video, have a hot dog lunch, explore the Police and Fire vehicles for our annual Bike Safety Rodeo.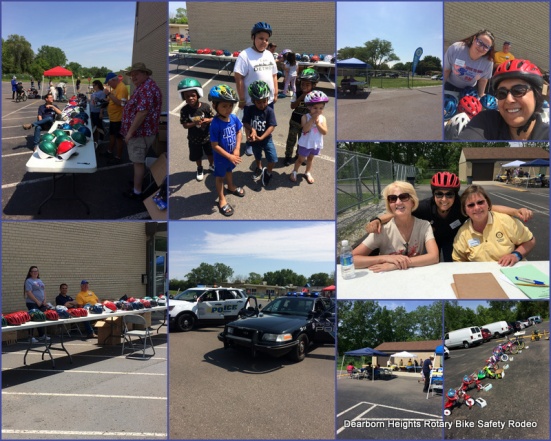 This is our annual student Job Shadow Lunch. The students join us for lunch and briefly tell us about their morning experiences after visiting area businesses.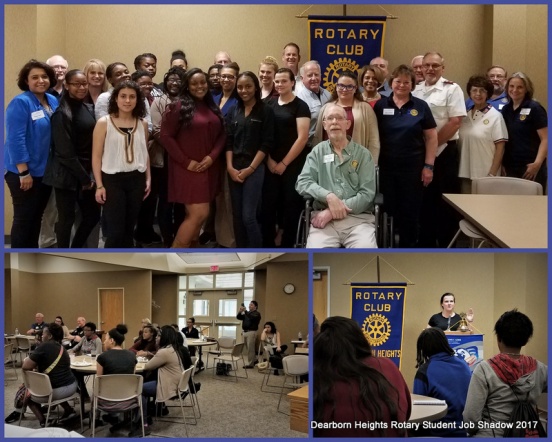 The Rotary Club of Dearborn Heights volunteered to help Dearborn
Heights Watershed Stewards with spring clean up along Ecorse Creek near the Richard A. Young Recreation Center.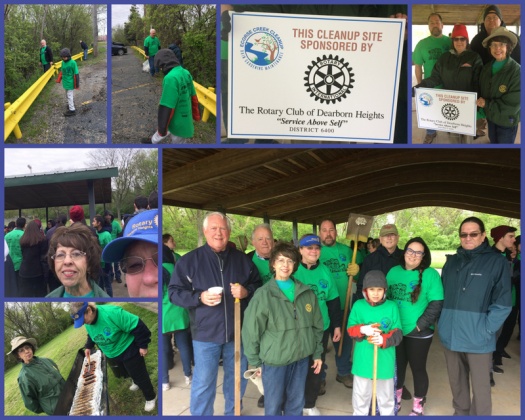 Annual Scholarship Dinner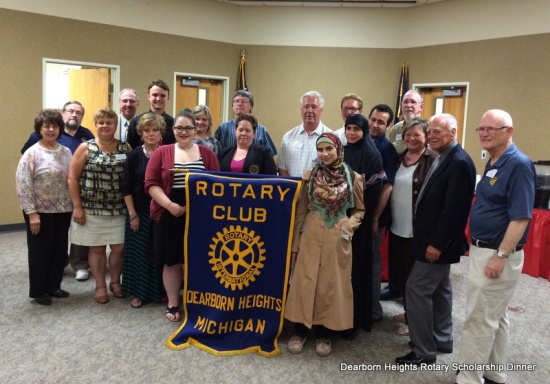 When you shop on Amazon and choose Dearborn Heights Rotary as your favorite charity you help students receive scholarships.
Use the link on the left.

A

Literacy

Project
This is the first stage of our Bookcase Project organized by project chairperson, Claude Curry.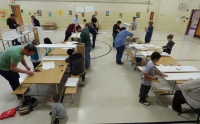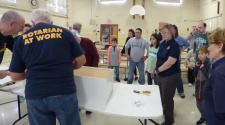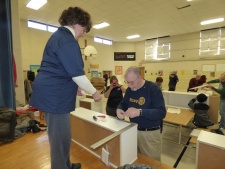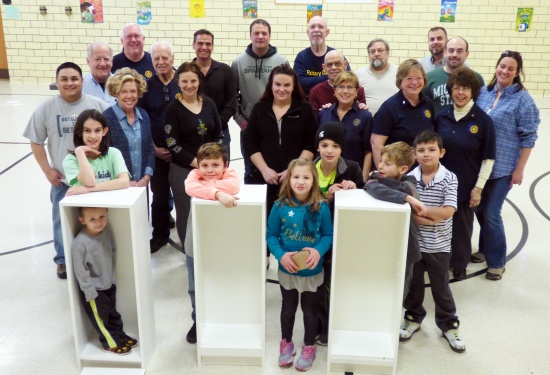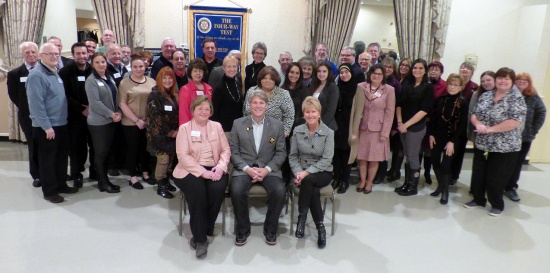 _________________________
The 2017-19 Peace Scholar Information and Applications are now available. If you are interested please contact the Club President or any of the members of Dearborn Heights Rotary Club for more information and the application so that we may sponsor you.This is a Masters Degree Program that is sponsored by The Rotary Foundation.
_________________________
_________
Want an idea of what we do?
Take a look at this list:
Click Here >>> Activity List
_________
_________________________
December was a busy month:
The Veteran's Holiday Lunch was a very heartwarming event.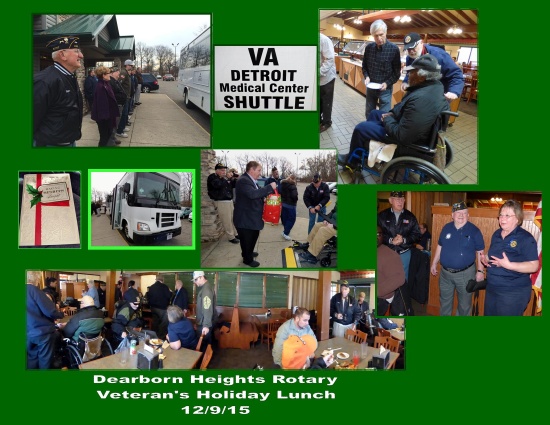 Operation Warm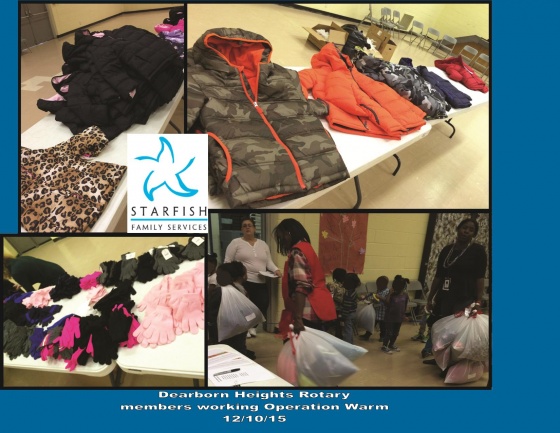 WHAT IS ROTARY?
Rotary brings together community leaders from all continents, cultures, and occupations to share their ideas for making the world a better place. By combining their distinct skills and expertise, Rotary members are tackling some of the world's most pressing problems – from local initiatives like feeding the hungry to global efforts like eradicating polio.
Rotary is a community of friends who are committed to creating positive change in the world. Find out how joining your local club can enrich your life and improve the lives of people living in your neighborhood and across the globe.
It all begins at the weekly club meeting, where members catch up with friends, hear what's happening in their community, and organize club activities and service projects. It's a fun way to connect with the people in your community who share your passion for doing good.
We invite you to find out more of what our club does by searching the many links on this site, visiting one of our weekly meetings or contacting any of our members.